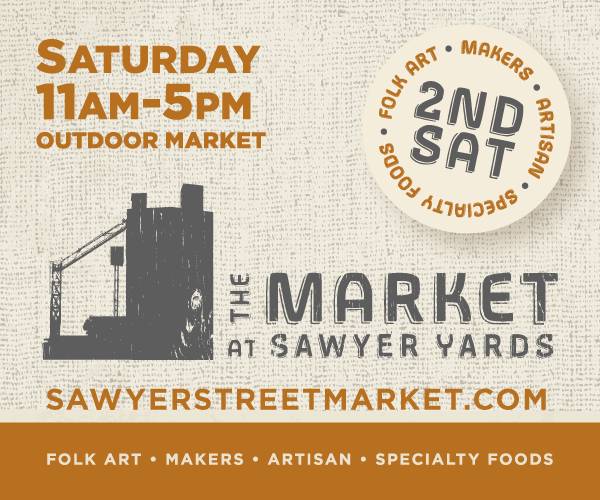 We have another market: The Market at Sawyer Yards! The focus is on folk, craft and food. It is a curated show, and if your work fits in, we'd love for you to join us! The event takes place on 2nd Saturdays at the very popular Sawyer Yards.
---
New artists looking for application  Go here!
Quick Links – Setup, store, marketing etc. Go here!
Resources – call to artists, Nonprofits that help artists, and other goodies  Go here!
---
If you are looking to sharpen your festival skills, develop some key friendships and connect with a thoughtful public, First Saturday Arts Market is the place to do that. You can be a novice and not feel threatened. Mitch and his crew will take you under their wing and make you feel a part of the family.

April Murphy, Featured artist at Bayou City Art Festival Memorial Park 2016