by Mitch Cohen
I tend become fascinated with mediums that I know nothing about; art forms that there is just no way I'll ever try, just admire. Leisa McCord's artwork absolutely falls into that category and has fascinated me from the first time I heard from her five years ago.
Leisa is a lifelong crocheter.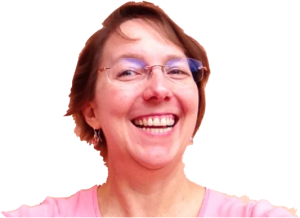 Miniature thread crochet to be more specific. The kind that would require you to wear fancy magnifying eyewear. I can't say whether or not Leisa looks like a mad scientist when she's crocheting or not, but the end results are amazing and beautiful.
Leisa's inspiration comes from the thread manufactures patterns  of the 1930's, 40's and 50's. Which also makes her a preservationist. Leisa reproduces these patterns on a miniature and creates her own designs. The scale is so small, that she makes her own tools. Leisa also dyes her silk threads to her liking too. Her finished pieces are "framed" in sterling silver and ready to wear as earrings and pendants.
Leisa celebrates her 5th anniversary with us at the market Saturday, and she tells me this was her first show to attend. I asked if  there anything significant that happened to her as a result of participating at the market.

"This was definitely my jumping off point! I've become much more involved in the art scene. I have jewelry in galleries now. I've been in big shows. I've learned lots about presentation, infrastructure, booth shots, payments systems, you name it."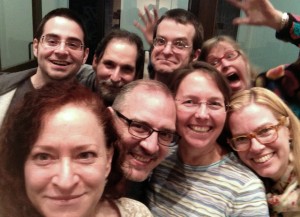 Leisa has another passion that she's bringing to the market on Saturday too. Music! Leisa and her friends are celebrating 20 years with an a cappella group called the Lager Rhythms. Leisa is a soprano! They perform at lunchtime – and you can visit Leisa's booth behind the music tent.  Read more about the Lager Rhythms on the website, here. Leisa can be reached at  leisa@mccordworks.com and http://mccordworks.com
More about the Lager Rhythms is on our website here: http://www.firstsaturdayartsmarket.com/Music/LagerRhythms